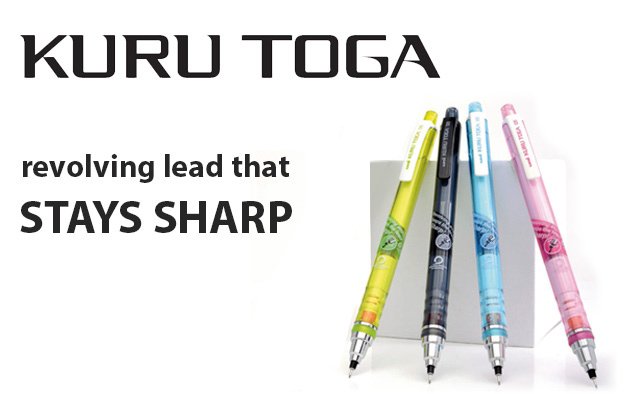 A Special mechanical pencil with gears inside that revolve as the pencil lead presses down and lifts off the paper.  Each time you write, the lead moves fractionally to maintain an even sharpness.
The mechanical pencil with the revolving lead that STAYS SHARP.
Revolving lead that stays sharp ! Does not break Easily, 360 degree auto-rotating lead system.
0.5mm Lead, Plastic (PC) barrel, Built in eraser
Body Colour : Smoke, Green, Light Blue & Green, Gunmetal, Silver